ALYPH ASKS FOR A 'SWIPE' WITH HIS NEW SINGLE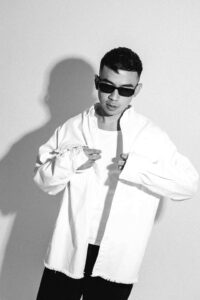 KUALA LUMPUR, 28 OCTOBER 2022 – Singaporean hip hop phenom ALYPH has demonstrated a rise in maturity and perspective that surpasses the greatest of his contemporaries ever since he first entered the music world several years ago. His most recent song, "SWIPE," is currently available in Singapore and Malaysia via Def Jam. It tackles romance with assurance and panache.
Being associated with the biggest names of Southeast Asian hip-hop – ALYPH has proven he has the insight, pen and mic skills to elevate Singaporean hip-hop to a new level, recently winning the Young Songwriter of the Year award by Composers and Authors Society of Singapore (Compass) in 2022. ALYPH re-emerges with 'SWIPE', an ode to rugged self-worth and confidence in an age of dating apps and isolation.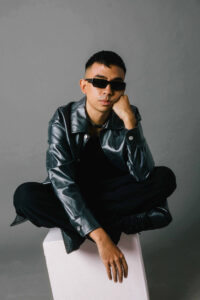 Despite the immediate magnetism of ALYPH's swagger heard on the track, he reveals that it was hard-won: "It's hard to be confident sometimes, I wanted to make a song that could help with that."
To project ALYPH's newfound self-actualisation, he roped in someone who he has felt embodied their unfiltered self for decades: Malaysian entrepreneur and millionaire celebrity Datuk Seri Veda (DSV), whose escapades, regularly covered in local tabloids, have never failed to cause the most divisive reactions from the wider public.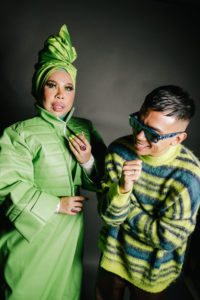 "I needed people who are unapologetic about who they are and at the same time, had the scars and trophies to show for. She fits the character perfectly," explained ALYPH. DSV's spoken word line, which opens the song, captures this spirit perfectly: "As long as you have a direction, who cares?"
Naturally, the track also comes with an eye-catching music video, directed by Malaysian creative director and cultural force Shahrin Bahar, who has previously worked with ALYPH's hip-hop peers. ALYPH, who usually works on all facets of his projects alone, found that by working with a singular creative mind like Shahrin, it meant he had to "let go".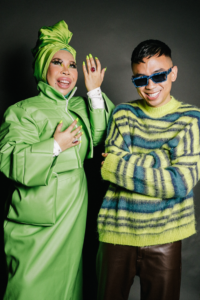 Shahrin Bahar shares that the music video reflects ALYPH's vision and persona through vibrant colours, bold punchlines, quick edits and other surprises, all curated for the fan's enjoyment while viewing. "SWIPE is a platform for ALYPH to ultimately showcase himself as a prolific artist, showcasing the elements which are synonymous to his vision and persona," Shahrin Bahar states.
"I'm so used to wanting to handle everything by myself but this time I had ideas that didn't make it and more," ALYPH confesses. "That's what I learnt from working with an entire team – making sure everyone is on the same page, including DSV. That was also quite challenging, but ultimately rewarding."