'STORY-TELLER' RAISA DAZZLES MALAYSIAN FANS!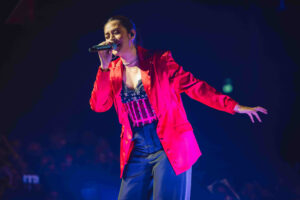 KUALA LUMPUR, 21 November 2022 – In a glittering and entrancing show titled "Raisa Live In Malaysia" yesterday night at the prominent concert venue, Zepp KL, Hitman Solutions, one of Malaysia's top event organisers, once again prevailed in entertaining over 2,500 admirers of Raisa, Indonesia's reigning queen of pop and R&B.
According to Mr. Rohit Rampal, CEO & Founder of Hitman Solutions, "I'm utterly grateful that everything has gone smoothly as planned, many thanks to all the 2,500 ticket-buyers who came to watch Indonesia's top singer, Raisa, in her first ever concert in Malaysia."
"Most of the attendees that were present have expressed their satisfaction over seeing their favorite star perform live on stage and were also mesmerised by her ability to interact well with the audience, just like a true story-teller sharing every composition through her musical journey."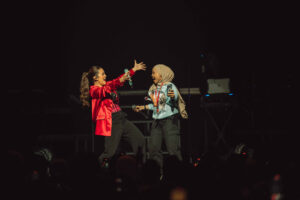 "Raisa also mentioned that she was moved by the unexpected turnout, love and support from the Malaysian fans that came, and her 12-year wait to perform here was well worth it."
Raisa dazzled the night away with her melodious voice capturing the hearts of audience with more than 20 of her hit songs spanning over a decade such as Kali Kedua, Bahasa Kalbu, LDR, Percayalah and many others, accompanied by a group of professional musicians specially flown in from Indonesia.
Ticket-buyers were blown-away by Raisa's performance in a 2-hour musical extravaganza, accompanied by the strings of professional musicians and coupled with a state-of-the-art audio-visual system delivering brilliant performances unlike any other.
Established around 15 years ago, Hitman Solutions acts as one of the subsidiaries of Hitman Group which is responsible for organizing large-scale concerts by bringing musical acts not just from Malaysia such popular punk rock band, Bunkface, but also international superstars from Bollywood such as Jubin Nautiyal, K-pop sensation, (G)-IDLE and many more, also, under the Hitman Group, there is also Hitman Media, a company focusing solely on digital marketing.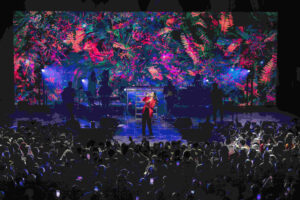 Mr. Rohit Rampal wraps up: "I would like to convey my gratitude towards our official partners for being a huge part of this exclusive concert and their tremendous support namely Batik Air (Official Airline Partner), Sunway Putra Hotel (Official Hotel Partner), ERA (Official Radio Partner), Gempak (Official Online Media Partner) and Yoodo (Official Telco Partner)."
"While that chapter is closed, we're already in the works to bring another international act next year that'll be flown all the way from the United States, and if you want to know who he or she might be, don't forget to follow Hitman Solutions' website and social media platforms."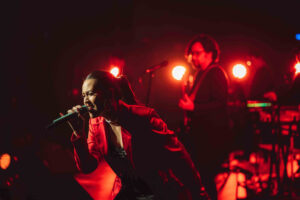 For more info, please visit our website www.hitmanlive.com and do not forget to follow our social media pages:
and;
If you have any inquiries regarding Hitman Solutions' future concert events, please get in touch with Mr. Keeran D at 012-887 0669.